With the New Year now upon us (which is hard to believe I know), the SportStrap team would like to take this opportune time to thank our Customers for giving us the opportunity to bring to you the great products, prices and services  you deserve during 2011.
It is now approaching 12 months since we decide to open the SportStrap Online Store, and expand our service area Australia wide ( and globally in some cases).
We have also been working hard recently to extend our product range, to bring more savings to the Sports Clubs, Business and Individual Customers that we serve.
You can view our full range of products here on our 2012 SportStrap Catalogue Download , or you can check them out on our SportStrap Store homepage, in the New Products section.
Below is a summary of the new products we have introduced to our product range for 2012.
New Products for 2012
SportStrap Club Savings Program
This year, as part of our usual SportStrap Club Savings Program, we have put together what we think is not only great value on paper for Sports Clubs, but is guaranteed to make a difference to the bottom line of Sports Clubs across Australia.
Full details can be found in our 2012 Catalogue, and contains Massive Savings of up to $3970, and Piece-of-Mind for Sporting Clubs including on:
Savings of $300 for every $1000 spend on Sports Tape compared to other major suppliers (for all customers).

Save up to $450 on an AED Defibrillator for your Sports Club (Our Price $1850).

and Customer Reward Program bonuses including…
Receive $320 of bonus products(when reaching $1000 a season on Sports Tape) .  
Receive $200 of Sports Tape or a Massage Table(when reaching $3000 a season on Sports Tape) .

Defibrillator Units for Communities
Since launching the SportStrap Club Savings Program, we have had several enquiries from sports clubs wanting to buy multiple Automated External Defibrillator units for different facilities, businesses, or bodies in their community (ie Swimming Pools, Doctors Surgery, RSL Clubs, etc).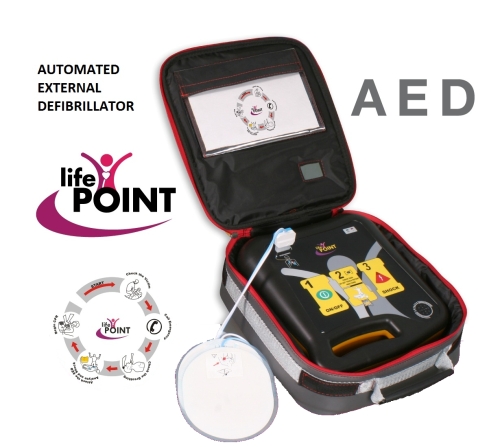 With many recent cases of players or supporters suffering heart-attacks, on game day or on the job, communities are now investing in defibrillators to help save lives in their communities around Australia.
So if you think there is a similar need in your community for multiple units, email Cade at info@sportstrap.com.au, and we can provide an unbeatable price on multiple units.
Have a most outstanding day,
Cade Arnel
SportStrap.com.au ©2012