At Sportstrap we pride ourselves in delivering great customer service.
With today's fast paced life, many online customers appreciate fast responses to their questions, as waiting for that delayed reply email can be so annoying.
Recently we asked ourselves "How can we better respond to our customers quickly, to any enquiries that they have". So we have decided to add the functionality of Live Chat to our Sportstrap Shop, on the bottom right-hand corner of every page (as pictured below)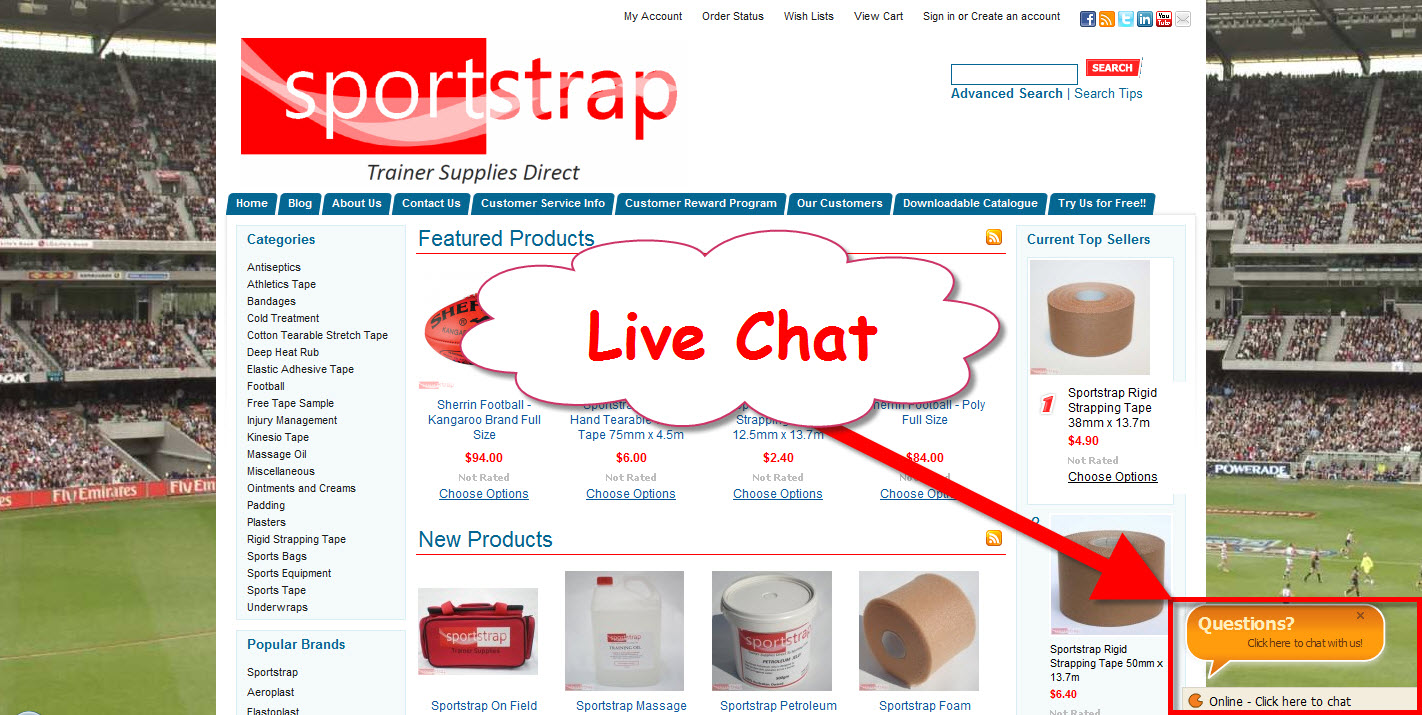 Online Live Chat
Now our customers can instantly get the answers to any questions regarding our Product and Services range, when we are online. The Live Chat Box is so easy to use, and looks like this when we are available: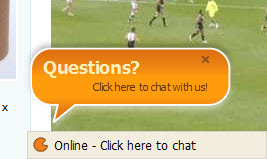 Away on Live Chat
If we are not online, the chat box shows us to be Away. In this case our customers can still ask a question as it will be logged ready for us to attend to, as soon as we are back online. Though its recommended to write to us via our contact us page in this situation, so we have an email address to reply to. When we are not online the Live Chat Box looks like this: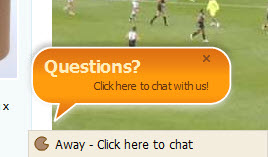 Steps to using Sportstrap Live Chat
The steps to using the instant Live Chat are as follows:
Click on the Chat box in the bottom right corner to open the chat box.
Click in the Small Text Box down the bottom.
Type in your question and press enter.
Wait for a response in the Display Area.
Repeat steps 3 & 4 if you have further question.
With the Live Online Chat now available on our Sportstrap Shop, we look forward to providing high quality customer service and advice on our Sports Tape and Sports Medical product range. I look forward to chatting to you online 🙂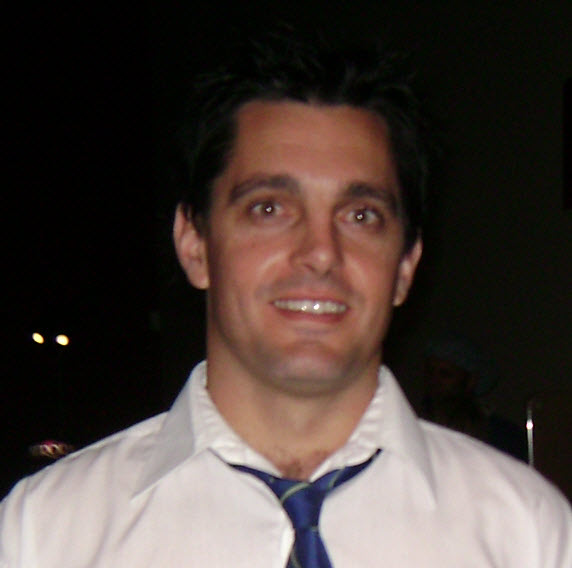 Cade Arnel
Sportstrap.com.au 2010-2011©